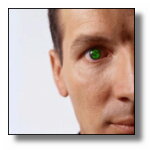 Skylands Transaction Management, Inc., (STM) controls the costs and improves the performance of Industrial suppliers, Distributors, and Manufacturers as they accept payments from commercial accounts and contractors.
Lowering rates is always important. Just as important is ensuring that your transactions are processed at the correct interchange level. Fraud protection is a top priority.
Services include:
Merchant Credit Card Services

Level I, Level II and Level III Processing

Recurring Payment Processing

Check Processing

Direct Debit Processing
The introduction of Commercial Credit Cards is one of the industry's fastest growing segments. Many providers are reaping excessive profits by failing to provide their merchants with the most current programs, the correct network settings and adequate training.
STM provides verifiable analysis of your present requirements and costs. We'll work with you to eliminate surcharges and excessive downgrades. Your employees receive hands on training with simple to follow procedures. Your company receives benchmarked evaluation of your continued success.
STM will improve the performance of your payment acceptance by programming all terminals with the current fraud protection and purchase card programs. STM will increase your management information by providing daily online reports and by continuously benchmarking your service levels.
STM has been able to help our clients save as much as 40% of their processing costs. It's important to know:
How will a FREE Purchase Card Program lower your cost?
Is your bank Automatically Surcharging Business Cards?
Are your Payment Terminals and Network Settings correct?
Do you have the most current FREE Fraud Protection?
How will Online Reports simplify reconciliation?
How will Direct Debit control your past due Accounts Receivables?
STM will evaluate your service levels, and ensure that your company is getting the best performance at the lowest cost. We look forward to helping you to save money and improve your performance.

Copyright Skylands Transaction Management, Inc. All Rights Reserved.