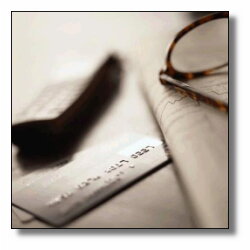 Merchants Are Guaranteed Honest And Consistent
Processing At A Fair Price.
STM Is Committed To Controlling Your Cost As The
Marketplace Changes. Every Year Visa/MasterCard
Adjust The Interchange Rates. We Will Never Use
This Adjustment As A 'Profit Enhancement'.

Merchants Are Offered Full Disclosure And Open
Access To Visa/MasterCard's Interchange Rates.

STM Guarantees To Review Any Legitimate
Competitor's Offer To Ensure That Your Rates
Remain Competitive.

All Merchants Are Provided With The Most Current
Fraud Protection Features To Ensure Your Data
And Transactions Are Secure.

Merchants Have 24 X 7 Help Desk Support.

Merchants Are Provided With Billing Statements
Which Are Easy To Read And Understand.

Merchants Have Secure Access To Informative
Online Reports That Simplify Reconciliation.

STM is dedicated to providing superior service in every aspect of transaction processing. Serving the needs of our customers is our number one priority. Your satisfaction is tied to our continued success and as such we set forth this Merchant Bill of Rights.

Copyright Skylands Transaction Management, Inc. All Rights Reserved.