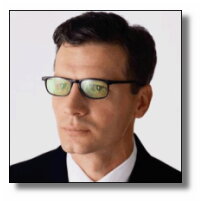 The NJ State Police recently broke a wave of credit card fraud that has targeted building material suppliers. The ring had been placing large telephone orders using stolen credit card numbers. These brazen criminals would actually rent a truck and pick the material up. They would then sell the material to unscrupulous contractors.
Thankfully, the two ring leaders were arrested when the counter person at a NJLDA member, changed the location he worked at, and remembered the pair from his previous work location.
In the past, other clients have shared similar stories. A contractor would get a credit card number from one of his clients and make a small purchase for that homeowner. The contractor held onto the credit card number and a few months later used it to make a fraudulent large transaction. The supplier delivered a truck load of material to a job site. A month later, when the home owner disputed the transaction, the supplier realized that fraud had been committed. Of course, by that time, the material was long gone.
What can you do to protect yourself from credit card fraud? All studies show that telephone orders have a higher percentage of fraud than over-the-counter transactions. The companies that treat telephone orders the same way as they treat their credit net 30 accounts, have lowered their risk and their write-offs.
Those companies that have a policy of requiring a first time telephone order account to come into the branch and fill out a telephone order application have dramatically reduced the instances of fraud. (Click here for a downloadable PDF). The application covers both credit card and check orders. The application captures all pertinent information regarding account numbers, billing address and authorized buyers. Of course, storing the information properly is vitally important.
Keep your eyes open for the following fraud indicators. When more than one is true during a card-not-present transaction, fraud might be involved. Follow-up, just in case.
First-time shopper: Criminals are always looking for new victims.
Larger-than-normal orders: Because stolen cards or account numbers have a limited life span, crooks need to maximize the size of their purchase.
Orders that include several of the same item: Having multiples of the same item increases a criminal's profits.
Orders made up of "big-ticket" items: These items have maximum resale value and therefore maximum profit potential.
"Rush" or "overnight" shipping: Crooks want these fraudulently obtained items as soon as possible for the quickest possible resale, and aren't concerned about extra delivery charges.
It is always smart to incorporate fraud prevention into employee training sessions. Many companies post fraud prevention reminders and materials near registers and in employee areas, and offer rewards for those employees who prevent a fraudulent transaction.
If you are the victim of fraud then contact your local police, your payment processor and your lawyer.

Copyright Skylands Transaction Management, Inc. All Rights Reserved.