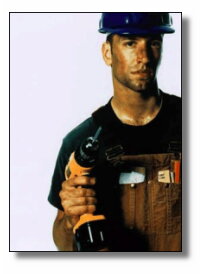 STM's customers require business-to-business transactions. They range from the single location industrial supplier, to regional distributors, and manufacturers who ship worldwide. We follow a Six Sigma process of defining, measuring, analyzing, improving performance, controlling cost while lowering risk.
STM's founder is an expert in providing order and payment processing solutions. Tom Tague is a former executive with the country's two largest payment processors. With the explosion of the Internet, he joined a supply chain infrastructure network. In those assignments, it was his job to hide the hidden charges. It is now our business to uncover and eliminate unnecessary surcharges and pass the savings to our clients.
Partners include:
Nationwide Payment Solutions, Inc. (NPS), (www.getnationwide.com/), a national provider of Commercial Credit Card processing. Programs include Business, Corporate and Purchase Cards, Level I, Level II, and Level III transaction processing.
Paytrace Payment Gateway, (www.paytrace.com/), PayTrace is a payment processing service provider that relays credit card transactions from our merchants to their customer's credit card issuers. Our payment processing software was built by payment industry experts to accommodate our merchant's needs with three core concepts in mind.
Nemeon, (www.nemeon.com), STM is proud to be a NEMEON Preferred Vendor. NEMEON is a purchasing cooperative in the roofing distribution industry. It was formed to provide pooled buying power and management support for Independent Roofing & Siding Distributors (IRSD). This business is styled after cooperatives serving other wholesale distribution channels such as plumbing, electrical, and gypsum.
Imark Group, (www.imarkgroup.com), STM is proud to be an IMARK Member Service Provider. IMARK GROUP, Inc. is a member-owned marketing group made up of 172 independently owned electrical distributors throughout the United States. Member companies serve their local customers at over 1,000 branch locations. With over $8 billion in combined sales, IMARK Group members represent the second largest electrical distribution entity in the United States.
CM IT SolutionsTM, (www.cmitsolutions.com/rkazimir) technology specialists that provide EDI integration, mapping and support. Services include:
» Information Technology (IT) Support
» Websites and eCommerce Solutions
» Hardware/Software selection and training
STM is proud to be an active member of:
The Eastern Building Materials Dealers Association
The New Jersey Building Material Dealers Association and
The Heating, Air Conditioning, & Refrigeration Distributors International.
It is this in-depth experience and knowledge that STM brings to the industrial supplier market. For more information, call toll free 1-866-828-5575.

Copyright Skylands Transaction Management, Inc. All Rights Reserved.